Finally getting around to posting pictures of our vacation to Kamas. We stayed in a really cute cabin, with some really cute friends! David and the kids were performing in Utahoma for Kamas' Fiesta Days, so we decided to spend a few days there, and we had a great time.
The kids had fun playing in the "sand" (aka Dirt), playing in the treehouse, playing Grandma's Wii, and playing games. It was so wonderful to hear their giggles, see their dirt covered faces smiling, and to spend some quality time with them. We also went to a local swimming pool which was really fun, but I didn't take my camera that day. The kids (and the adults) loved the waterslide and the lazy river. "Buddha" and "Beanie" both jumped off the diving board for the first time too! After the pool, we went to lunch at
Dairy Keen
in Heber. Thanks so much to Holly for suggesting it, because it was AWESOME! Delicious burgers, and the absolute yummiest shakes we've ever had. David and I shared a strawberry/cheesecake shake, and there were chunks of real strawberries and pieces of cheesecake in it. SO YUMMO!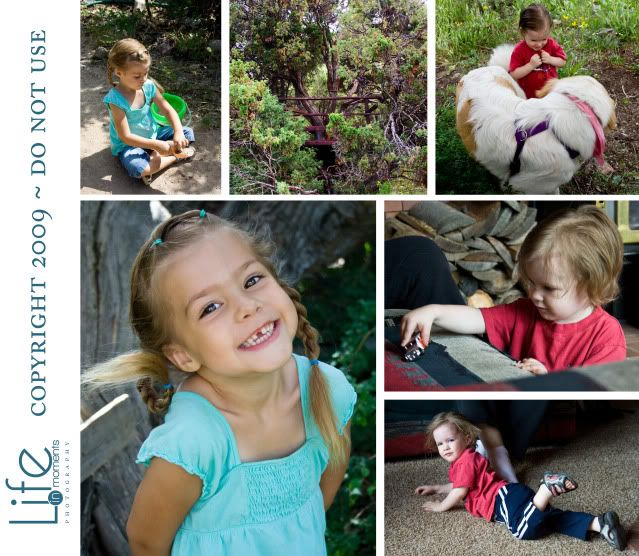 This was the scenery that I woke up to every morning.....a gorgeous view and cute smiling faces sitting in their robes, excited for the day ahead. It was Heaven!
One day "Beanie" and I went for a little drive and she was so excited to see horses just walking around without a fence or anything. She LOVES horses, so I told her to get out and I'd take her picture. So she stood by the side of the grass and I got a picture of her with the horses far away. All of a sudden they started moving closer to us....fast! So I hurried and took a few more pictures. Then suddenly they were only a few feet away from us and "Beanie" started getting a bit nervous. So we got back in the car and they kept coming closer. Now, mind you, I don't have a really long zoom lens or anything. These pictures show just how close the horses were to us. I took a few more pictures from the open car window, and then one of the horses stuck his head RIGHT IN THE WINDOW! We were freaking out but laughing so hard at this point. I hurried and rolled up the window as soon as he pulled his head out, and then he started sniffing and licking our windshield! It was such a funny experience, and one that I'm sure "Beanie" won't soon forget!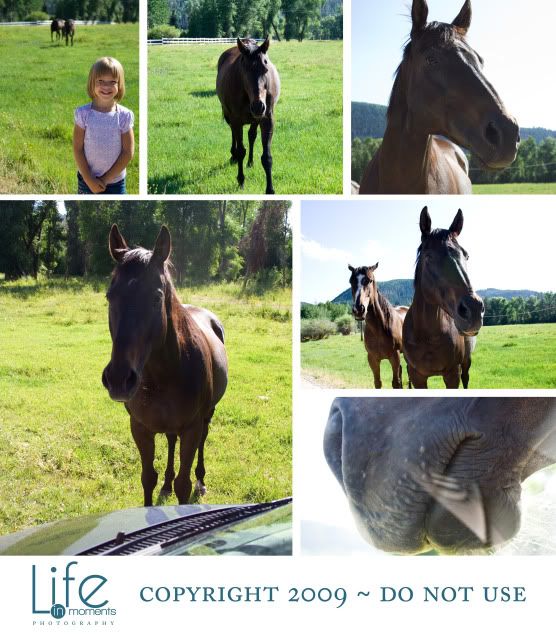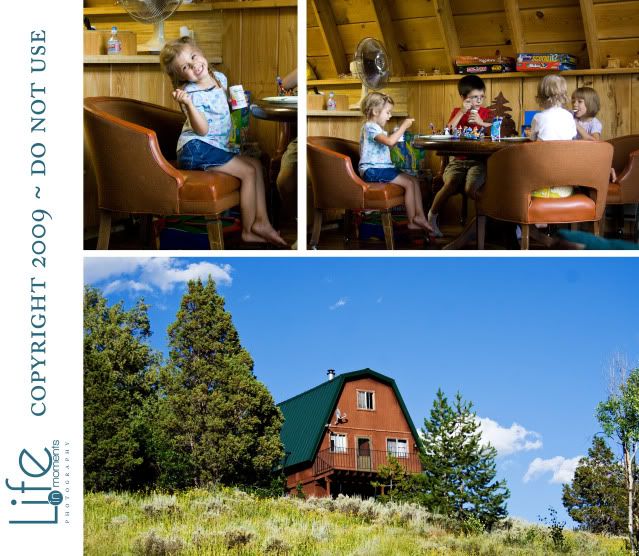 I'm so grateful that we were able to take this short but sweet vacation together. It was so rejuvinating and relaxing, and we just had such a fabulous time!