"Buddha" started swimming lessons a couple of weeks ago, and has been doing such a great job. Me not being a morning person, it took some getting used to, having him there bright and early. But it was so worth it to see him progress and enjoy what he was doing.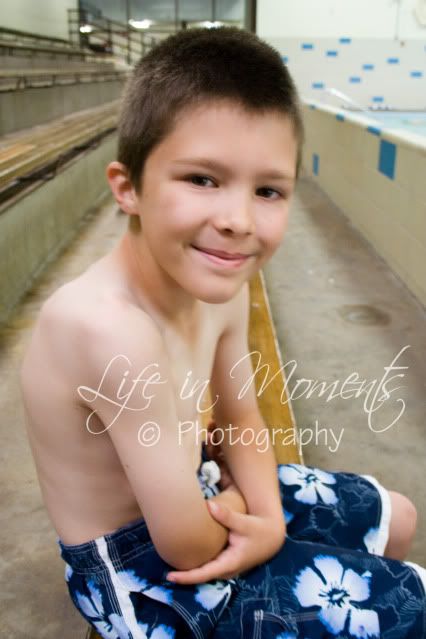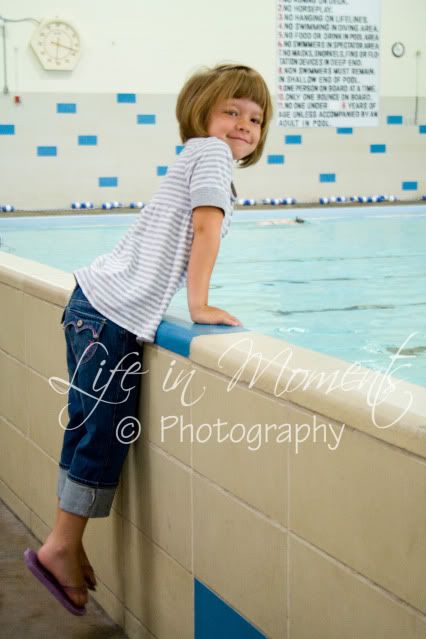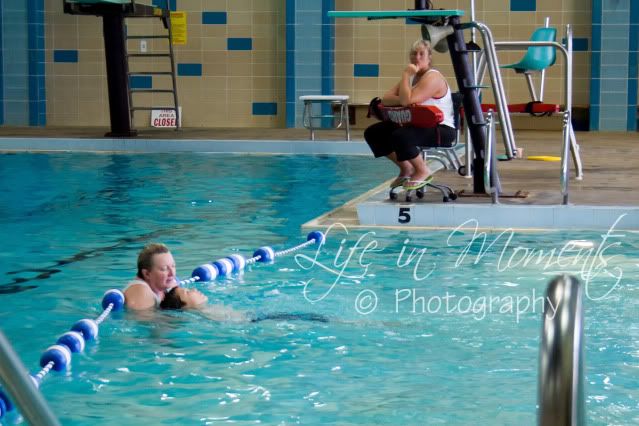 Of course, the girls and "Munchkin" only enjoyed watching for the first day, then after that they got bored pretty quickly. So what better way to spend the time than posing for the camera and putting rubber bands on their faces?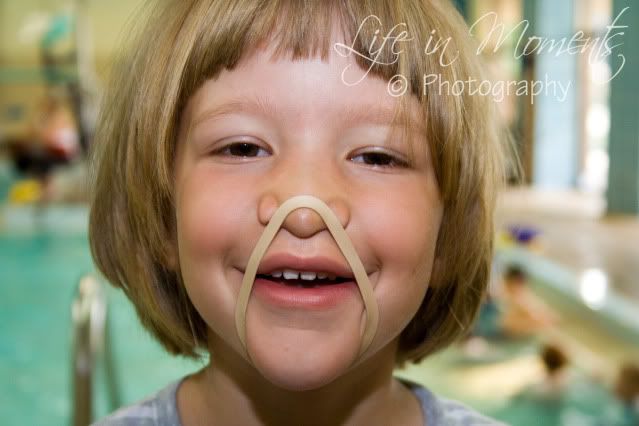 As soon as they saw how much fun "Buddha" was having, they all wanted to go swimming too, and since the weather has been CRAZY rainy, we decided to take advantage of the indoor pool. They all love the water and it's so nice to get in and play with them.